Our Value
to boost your organization's productivity
Analytics
Enhanced analytics help to monitor and optimize business content, improve how services are being used, streamline operations, and gain real-time, accurate and actionable insights.
Engagement
Personalized engagement enables companies to target employees based on their behavior via email, SMS, outbound calls, or directly with a pop-up on the Microsoft 365 portal.
Augmentation
Our AI-Driven visualized data analytics enable you to drive SharePoint Adoption and user productivity with heatmaps and insights.
Gamification
Gamify helps to revolutionize Microsoft 365 via the power of gaming. Fun badges and points challenge employees to try to outrank their colleagues in a competitive and rewarding work environment.
Our features
A little bit of what we have
Testimonials
what customers said about us
"CardioLog Analytics helps customers optimize their business operations and gain
real-time data faster".
Senior Director, Product Marketing, Microsoft Corp.
"We looked for a solution that would report every aspect of portal's usage in order to optimize our portal to its ultimate productivity. CardioLog Analytics provided us with the ability to report on usage we have never been able to report on previously. CardioLog's level of accuracy, quality of results, and ease of use exceeded the organization's expectations and our level of productivity skyrocketed".
Business System Analyst, Hines
"Gamify has an awesome gamification technology that we used to create a custom algorithm to assign points to various user interactions and then tap into our competitive culture by awarding monthly career development prizes".
HR Talent Management Team, ESPN
"If one of my colleagues asked "What's the best SharePoint analytics tool?" my answer would be CardioLog Analytics with its deep social integration and ease of use".
Nordson
"CardioLog Analytics was recommended to us by several sources because it is considered to be the best tool to track SharePoint sites and we found it to be the only solution that fulfilled our needs and also the only solution that was able to tailor reports for us. CardioLog Analytics was very efficient and precise because we had very particular needs and they had the option to do customizations by adjusting some codes".
Data Analyst, UNICEF
Microsoft Environments
The SharePoint & Office 365 environments that we integrate with
CardioLog Analytics provides enriched reports that reveal deep insights into SharePoint - by tracking user behavior, gathering advanced data and connecting to SharePoint source, it makes it easy to monitor, improve and boost adoption.
CardioLog Analytics provides accurate and insightful information about SharePoint usage, based on the structure and content of your site. It enables organizations to improve the usability of your intranet, engage your users, drive portal collaboration, boost your ROI, and enhance the overall productivity of your business by using these actionable insights together with CardioLog Engages' campaigns to drive users to be more active and engaged in the SharePoint portal.
CardioLog Analytics helps you to optimize Teams performance. Instantly Analyze your Team's data in the cloud. You can track activity and usage on a sustained basis to know what is going on on this platform and identify usage and adoption patterns. It is important for organizations to drive the adoption, consumption and collaboration in the platform in order to connect employees to each other and leverage Teams' powerful content, thus improving business value.
CardioLog Analytics's in-deph reports on how your users are interacting in Teams enables you to track the Teams adoption and usage that matter most to you and drive users to adopt Teams to its full capacity.
CardioLog Analytics for OneDrive aims to increase the solution's adoption within organization from diverse verticals, while letting you drill down to understand the details and trends of OneDrive accounts, how many files users have interacted with, shared with and much more. It allows you to increase collaboration and boost adoption with actionable insights for your stakeholders.
You can gain an understanding of which content is most meaningful to users.
Use this knowledge to provide training and additional content for users.
CardioLog Analytics helps organizations to optimize OneDrive adoption, productivity and usage.
As part of the social platform technological revolution, CardioLog Analytics for Viva Engage (Yammer) is riding the social wave with reporting insights on Viva Engage (Yammer) user adoption, influential end users, and group activity. The ability to identify evangelists, praise go-getters, and reach out to external contacts is at your fingertips with Viva Engage (Yammer) reports. CardioLog Analytics provides deep social analytics for your Viva Engage (Yammer) network.
Key metrics help organizations understand the health of their network and collaboration efforts and how engaged users are so they can communicate, share files, and work together in groups. CardioLog Analytics help create a Viva Engage (Yammer) universe that increases engagement, productivity and portal user adoption by determining what matters require the most attention and which group members might need extra support regarding content, activities, and topics.
CardioLog Analytics informs organizations, with a simple click of a button how many emails came in from someone, how many emails came in from a company, and break them down to percentage. CardioLog Analytics can drill down to information including email body text, mail metadata and data regarding the actions the email recipient takes.
CardioLg Analytics provides a vast amount of data as a basis for improvements: the level of user engagement and loyalty, common behavior patterns, strong and weak points of your content, which all help give important insights to understand how to support users and make their time more efficient.
Our offering
Adoption and Productivity Suite for Office 365 - Teams, SharePoint, OneDrive, Exchange & Viva Engage (Yammer)
Monitor
In-depth Office 365 analytics, insights, trends, adoption, productivity and usage reports
Engage
Connect to your Teams and portal users to increase user adoption and boost overall consumption
Enhance
Ease migration, improve user productivity, enhance office 365 consumption and ensure portal ROI
Incentivize
Increase portal adoption and productivity with gamification techniques
Our Products
How we can help overcome challenges
About Us
Pleased to meet you, we are Intlock
CardioLog Analytics helps customers optimize their business operations and gain real-time data faster
– Kirsten Edmondson Wolfe, Senior Director, Product Marketing, Microsoft Corp.
Intlock, the developer of CardioLog Analytics, CardioLog Engage, and CardioLog Enforce, has been an adoption leader in the field of analytics and engagement solutions for all SharePoint on-prem versions and Office 365 platforms, including Teams, SharePoint Online, OneDrive, Viva Engage (Yammer), Exchange and other platforms for over 15 years. Our products for SMB and enterprise-level, increase adoption, boost consumption and deliver deep insights into the performance of the entire SharePoint and Office 365 application initiatives through tracking, targeting and securing, ultimately enabling organizations to optimize their portal and applications' impact and maximize their return on investment. The solutions are available for both On-Premises and SaaS deployments.
Read More
Feature

Feature

Feature

Feature
Upcoming Events
See you there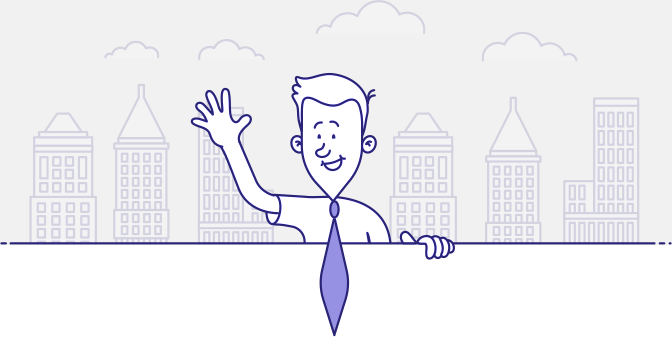 | | | | |
| --- | --- | --- | --- |
| Date | Event | Location | |
| December 19, 2018 | How to Improve Employee Engagement in SharePoint/Microsoft Office 365 | Webinar | more info |
| December 5-7, 2018 | Chicago SharePoint Fest | Chicago | more info |
| November 27-29, 2018 | ESPC 2018 | Copenhagen | more info |
| November 21, 2018 | How to Manage your Microsoft Office 365 Migration with Analytics | Webinar | more info |
| October 30, 2018 | How to Drive SharePoint/Microsoft Office 365 Adoption with Analytics | Webinar | more info |
| September 24-27, 2018 | Microsoft Ignite 2018 | Orlando, Florida | more info |
Intlock site uses cookies and similar technologies. By using Intlock site, you are agreeing to our revised Privacy Policy, including our arbitration terms and cookie policy.
x