updated: Nov 16th 2023
As of 2023, SharePoint 2019 may no longer be the latest version offered by Microsoft, but it remains a robust option for organizations looking for an on-premises solution for content management and collaboration. Even so, to ensure your organization can use SharePoint 2019 effectively, it's crucial to meet the necessary hardware and software requirements.
SharePoint 2019 Hardware Requirements:
The hardware foundation for SharePoint 2019 comprises both SQL Server and Windows Server components. Below are the updated minimum requirements.
SQL Server Minimum Requirements:
| Component | Requirement |
| --- | --- |
| Processor | 1.4 GHz, 64-bit |
| RAM | 32 GB |
| Hard Disk | 80 GB for system drive |
| Database Server | SQL Server 2016 SP2 or higher |
Windows Server Minimum Requirements:
| Component | Requirement |
| --- | --- |
| Processor | 1.4 GHz, 64-bit |
| RAM | 16 GB for developer or evaluation use |
| Hard Disk | 80 GB for system drive |
| Operating System | Windows Server 2016 or newer |
Note: These values are the minimum. Exceeding them as per your organization's needs is recommended for optimal performance.
SharePoint 2019 Software Requirements: 
To fully leverage SharePoint 2019, certain software prerequisites must be met.
SQL Server Versions Supported:
SQL Server 2016 SP2 or later
SQL Server 2017 or later
Required for Advanced Functions:
Enterprise version for Power Pivot, Power View, Transparent Data Encryption, Always On Availability Groups
Standard version or higher for Database Mirroring, Always On Failover Cluster, Backup Compression
Windows Server Requirements:
Windows Server 2016 or newer, Standard or Datacenter edition, 64-bit
Additional software prerequisites include:

Microsoft .NET Framework 4.8 or higher
Microsoft SQL Server 2016 SP2 Native Client
Other prerequisites as required by Microsoft documentation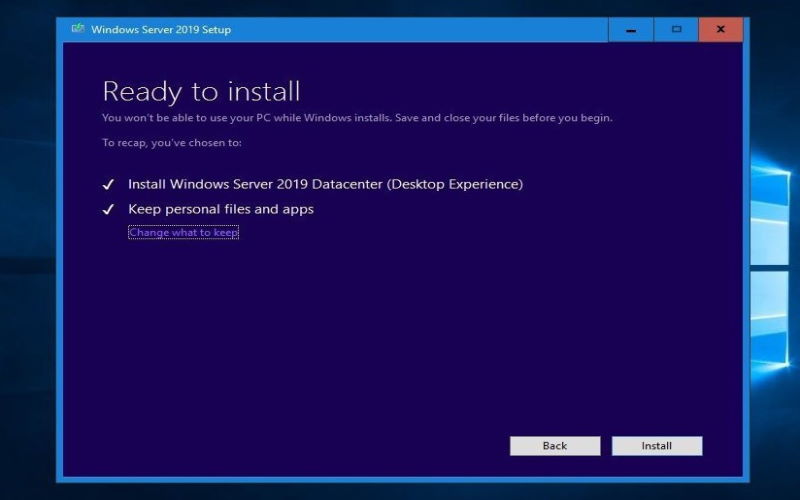 The Benefits of Using SharePoint 2019:
Despite being released years ago, SharePoint 2019's capabilities still stand strong, offering benefits like:
Modified SharePoint Homepage: An intuitive user interface with easy site and resource access.
OneDrive Sync Client: Enhanced client support and reliable sync for team portals.
Enhanced Business Process Support: Advanced features for process automation and on-premise data connection.
Improved Team Sites: Responsive design with a powerful news publishing engine.
Support for Large Files: Ability to upload files up to 15 GB, accommodating a wider range of file types.
Why go through all of the troubles of updating and making sure that you have met the minimum hardware and software requirements for SharePoint 2019? Well, it's simple: the new version has brought new capabilities that will facilitate the productivity of your business collaboration and content management. 
Read more about: The Benefits of using SharePoint and its Amazing Features
This software solution is relied on by organizations for data and document management, organization, and team collaboration. This centralized business platform is equipped with the capabilities to accelerate business growth as you can rely on it for various business activities. With the release of SharePoint 2019, your organization can also have access to various new capabilities to enhance productivity and performance with this software tool.
Staying Current
Even though SharePoint 2019 is a bit older now, it's vital to ensure you've met the updated requirements to harness its full potential. Remaining current with your infrastructure not only facilitates better performance but also ensures compatibility with Microsoft support services.
If your organization is still utilizing SharePoint 2019, consider planning for the future by exploring migration paths to SharePoint Online or newer versions, which offer enhanced features and cloud-based advantages.